AOP Luberon, IGP Méditerranée & Vaucluse
The transformation of a bitter fruit into a sweet condiment
La Royère – The Olive Oil Museum
La Royère welcomes you at the foot of the Luberon, by the village of Oppède,
to experience our unique take on organically farmed regional products, manufactured onsite!
Visits & tastings!
A modern and pleasant place to discover Made in Provence olive oils and
Protected Designation of Origin AOP Luberon wines, highlighted through an entertaining tour with an original scenography that presents the Mediterranean Basin's essential link: The Yellow Gold!
…and for our distant friends, La Royère is ever so close with our online boutique.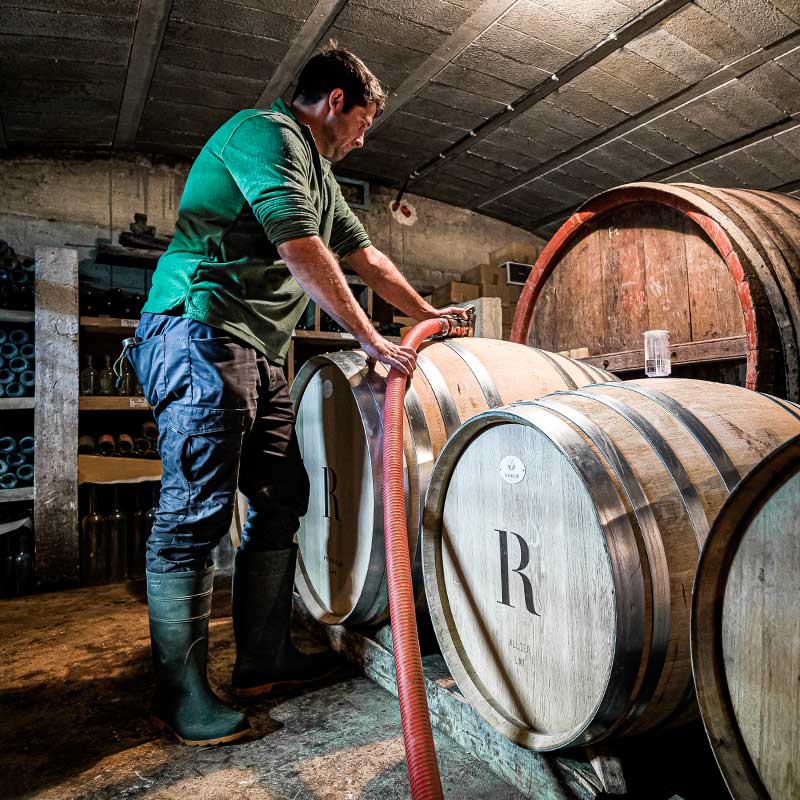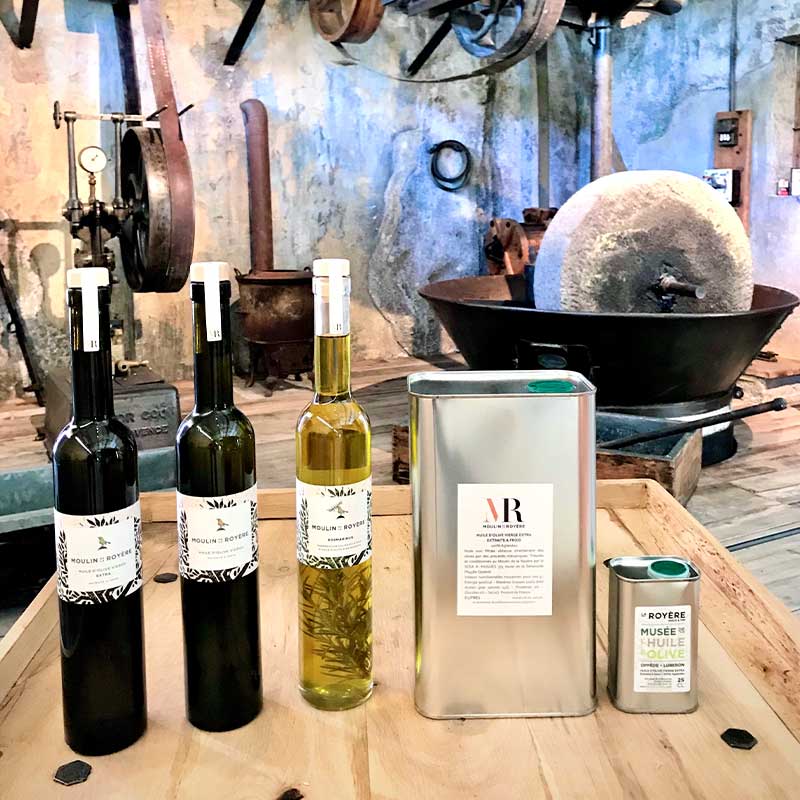 Our Production
Today the estate extends over 40 hectares of organically farmed olive groves and vines, without any use of herbicides or chemical fertilizers.
In the vineyard, tillage is operated in a sustainable manner to foster natural soil development and stimulate biodiversity. In the winery, we are committed to limit chemical input to the widest extent in an effort to fully express the typicity of our terroir.
We produce first cold-pressed Olive Oil that is said to be "virgin". A pure juice without any supplements or additional transformation: a divine product!
To take full advantage of the potential of our production, we also elaborate a natural sweet wine that stems from muscatel grapevines and distil grape and olive pomace to obtain Marc de Provence (grappa like), Fine de Muscat and even an Olive Flavoured Eau-de-Vie.
For those with a sweet tooth, our lavender honey produced in small batches on the heights of the village of Sault is a must try.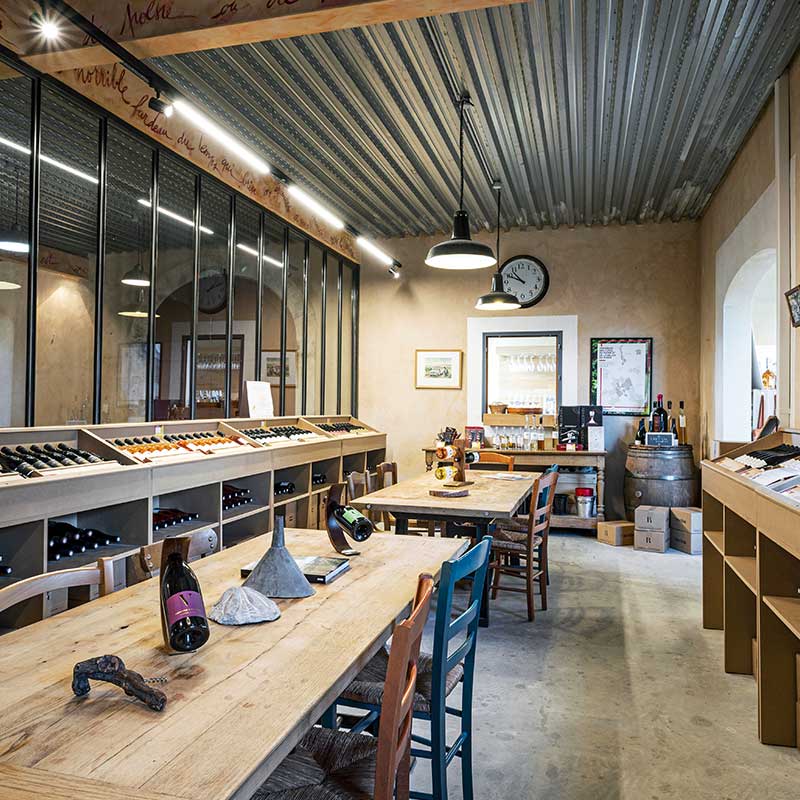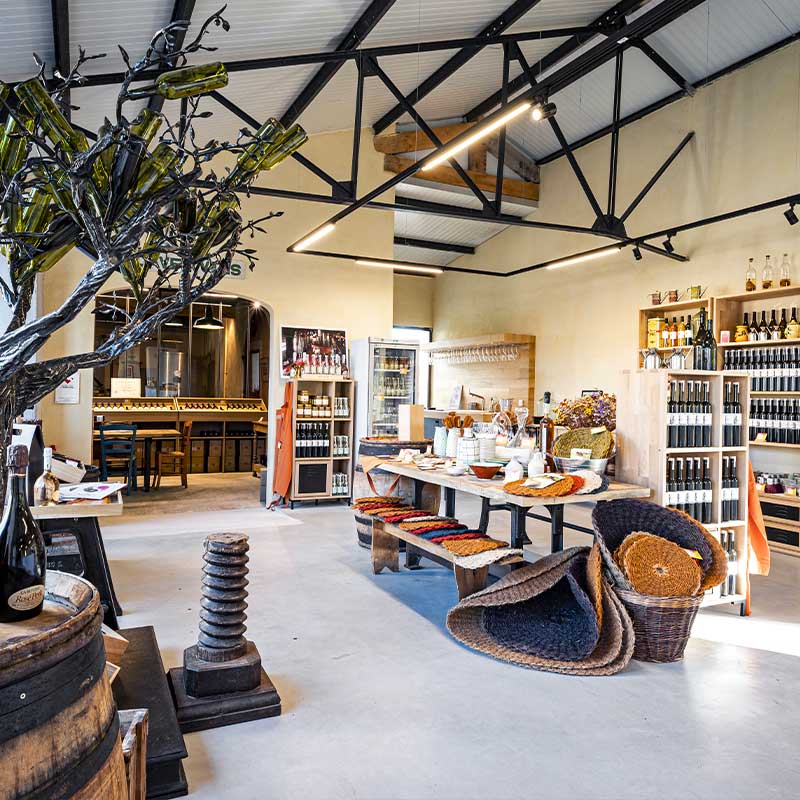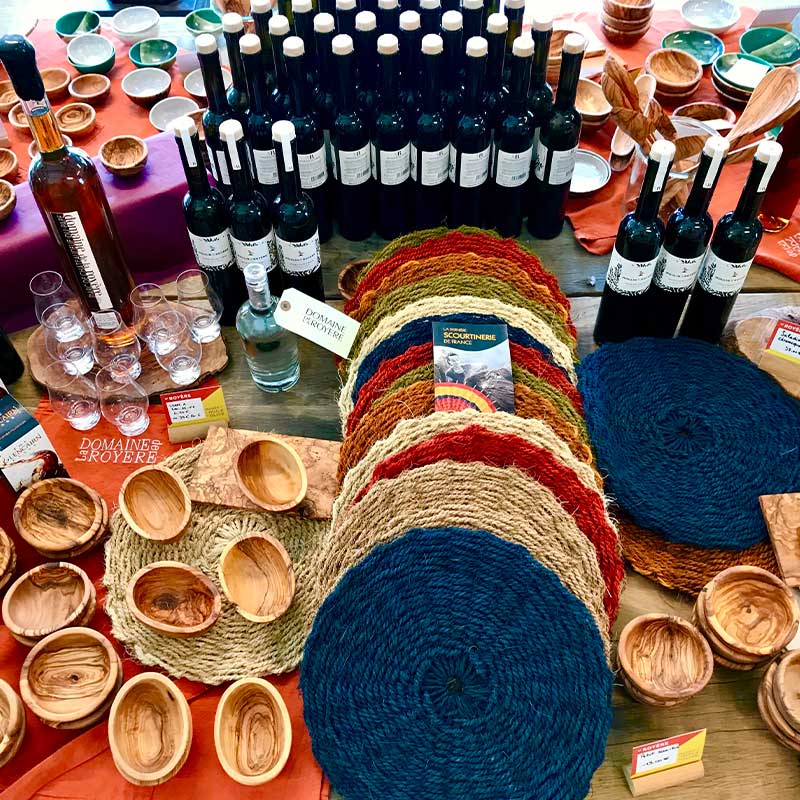 History
Founded in 1988 with the creation of the Protected Designation of Origin AOP Luberon appellation, La Royère has belonged to the Hugues family for several generations.
The domaine has continually evolved along the years and in 1995, a copper alembic was installed to distil raisin pomace. In 2014, the winery was completely rebuilt and is now composed of a set of concrete, stainless-steel and fibre tanks, as well as a barrel cellar below ground.
La Royère initiated in 2017 a transition towards organic farming practices, which lead to the obtention in 2020 of the biolabel certification from the Ecocert organisation.
In 2018, the business diversified with the construction of an olive oil mill. Trees had been planted on the estate circa 2005 and their fruits were beginning to flourish. La Royère has since then positioned itself as an ambassador of the Cretan Diet.
To display this ancestral activity beyong the modern mill, a museum dedicated to the history of olive oil opened its doors the following year. A boutique and a new tasting room were conjunctly created.